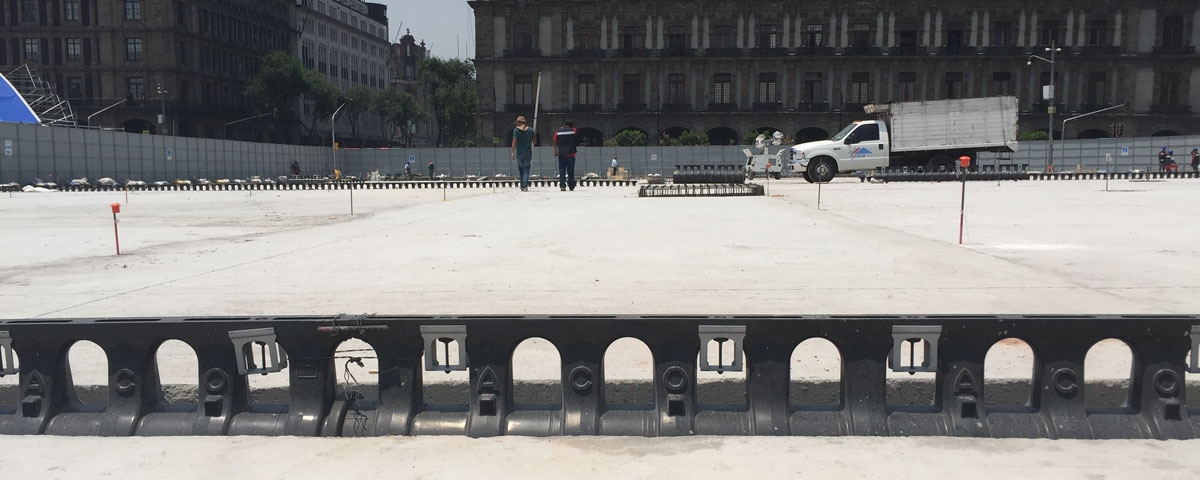 The "Plaza de la Constitución" (constitution square) in Mexico City, better known as "El Zócalo" is a large open space where Mexicans like to come and celebrate – especially themselves. Every year on 16 September, our most important secular holiday, the Mexican President re-declares Mexican independence at this plaza.
Numerous international stars such as Paul McCartney, Roger Waters, Carlos Santana and many other musicians, have given free concerts at this plaza and played in front of thousands of spectators. The record is held by Justin Bieber who attracted 210,000 spectators here to watch him perform his greatest hits. El Zócalo is the biggest square in Mexico and the second biggest in the world. It is the location of the cathedral of Mexico City, the largest cathedral in Latin America, as well as the Palacio Nacional (national palace and seat of government) and the Palacio Municipal (the local government building). Zócalo is also flanked by many highly symbolic historical buildings. The whole architectural ensemble joined the list of World Cultural Heritage Sites many years ago. The plaza is of enormous historical and political importance for Mexico.
This representative square has now undergone its most comprehensive renovation since 1957. The drainage system has been completely renewed for the first time. This involved 770 m Qmax with cast iron QFlow tops, outlet shafts and ACO manhole covers, which were supplied by air. They were installed in a new 50 cm thick concrete foundation which increased the size of the plaza by 2,000 m2 to cover a total of 22,000 m2.
Information at a glance
Object: Renewal of drainage in the Plaza de la Constitutión
Location: Mexico City, Mexico
Date built: 2016 - 2017
ACO Products: 770 m High Capacity Slot Drainage System ACO Qmax, ACO Manhole Cover