ACO facts and figures – expansion with a clear focus

As a family enterprise under the direction of Hans-Julius Ahlmann and his son Iver Ahlmann, ACO can develop and implement long term strategies without bending to external pressure. Our success proves us right. Thanks to internationalisation and diversification we can balance out large fluctuations in local construction sector markets, and stabilise our expansion course.
The ACO Group is a world market leader in drainage technology. Climate change sets us a challenge to react effectively with innovative solutions to new environmental conditions. With its integrated approach, ACO stands for professional drainage, efficient cleaning, and the controlled discharge or reuse of water. Products include drainage channels and drains, oil and grease separators, backflow stop systems, pumps and pressure-water-tight cellar windows and light shafts.

The family-owned company headquartered in Rendsburg/Büdelsdorf, Germany, was founded in 1946 on the site of the Carlshütte foundry – Schleswig-Holstein's first industrial company. It still has very strong roots in the region. The innovation strength of the ACO Group is built on intense research and development, and its technical expertise in processing polymer concrete, plastic, cast iron, stainless steel and reinforced concrete.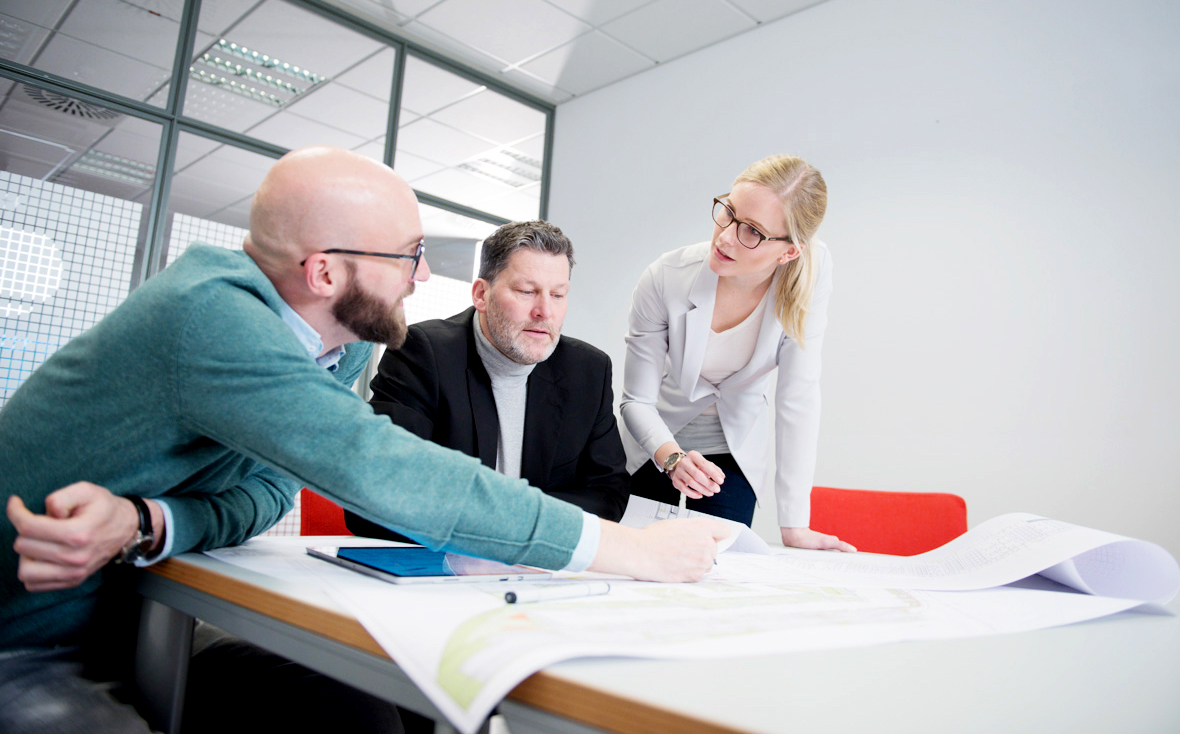 5.300 employees are engaged by the ACO Group worldwide. About 1.650 of them work at locations in Germany.
Everything at a glance: Download ACO fact sheet
as PDF file
Strategic Growth
1993
Set up glass fibre reinforced plastic production in Monroe, North Carolina, USA

1994
Acquired Polycrete, Sydney, Australia
Acquired Inotec, Switzerland

1995
Acquired Plastmo Group Scandinavia, England and Poland

1996
Start of production in Legionowo, Poland
Acquired Hvidbjerg Vinduet, Denmark
Acquired AWK Guss- und Amaturenwerke, Kaiserslautern

1998
Production start-up in Maçanet, Spain

1999
Expansion of stainless steel production in Pribyslav, Czech Republic
Acquired Poly Bau, Switzerland

2000
Acquired Passavant Entwässerungs- und Abscheidetechnik Germany, Switzerland, Italy, Belgium, Holland
Expansion in south-east Europe: Rumania, Croatia, Bulgaria

2001
Acquired Yankee Plastic, USA

2002
Acquired DJ Muller, Australia
Acquired Multi-Lite, Denmark

2003
2004
Acquired Funki Tech A/S, Denmark
Expansion into China and the United Arab Emirates

2005
Integration of the Möck drainage programme
Acquired separator specialist TTM, Sweden

2006
Founded Aguss Vertrieb GmbH
2007
Production start-up in the new ACO factory in Casa Grande/Phoenix, Arizona, USA
2008
Expansion of polymer production in Rendsburg/Büdelsdorf, Stadtlengsfeld and Tabor, Czech Republic

2009
Acquired Hestag and Fritschi, Switzerland
Set up stainless steel production in Dubai

2010
Opened polymer concrete production in Shanghai
Acquired Finnish separator manufacturer Ekopinta

2011
Established Distribution Companies in Brazil and Mexico

2012
Established Distribution Company in New Zealand
Acquired Havo Strangguss GmbH, German
Established Distribution Company in South Africa
Established Distribution Company in Morocco
2013
Acquired Hydrocast SARL, France
Established Distribution Company ACO Funki in Russia
Established Distribution Company in Chile
Established Distribution Company in Columbia
Established Distribution Company in Mozambique
Expansion of production sites in Dubai and Istanbul

2014
Acquired ALLERUP TEKNIK AS, Denmark
Acquired Egebjerg International and Master Trading, Denmark

2015
Establishment ACO Casting Services South Africa Pty. Ltd., Johannesburg, South Africa

2016
Production start-up in the ACO factory in Jacareí, Brazil
Stainless steel production start-up in the ACO factory in Shanghai, China
Acquired Rofo Engineering, Johannesburg, South Africa

2017
Acquired Plastmo Polska, Poland
Established Distribution Company in Saudi Arabia
Acquired ECOLINE Ltd, Russia

2018
Acquired DETEGO Schachtabdeckungssysteme GmbH & Co. KG, Mülheim-Kärlich, Germany
Established Distribution Company in Vietnam
Acquired SG Railing AS, Arna, Norway

2019
Acquired MufleSystem S.r.l., Italy

2020

2021
Acquired separators business (SEPA) from TECE
Acquired separators, industry and kitchen drainage business (formerly known as BASIKA) from MAGUS


Acquired Resitec AG, Switzerland

2022
Acquired Goslyn LLC, USA


Acquired Remosa, Spain


Established Distribution Company in Malaysia


Acquired Aquafix Milieu, Netherlands


Established Distribution Company in Singapore