---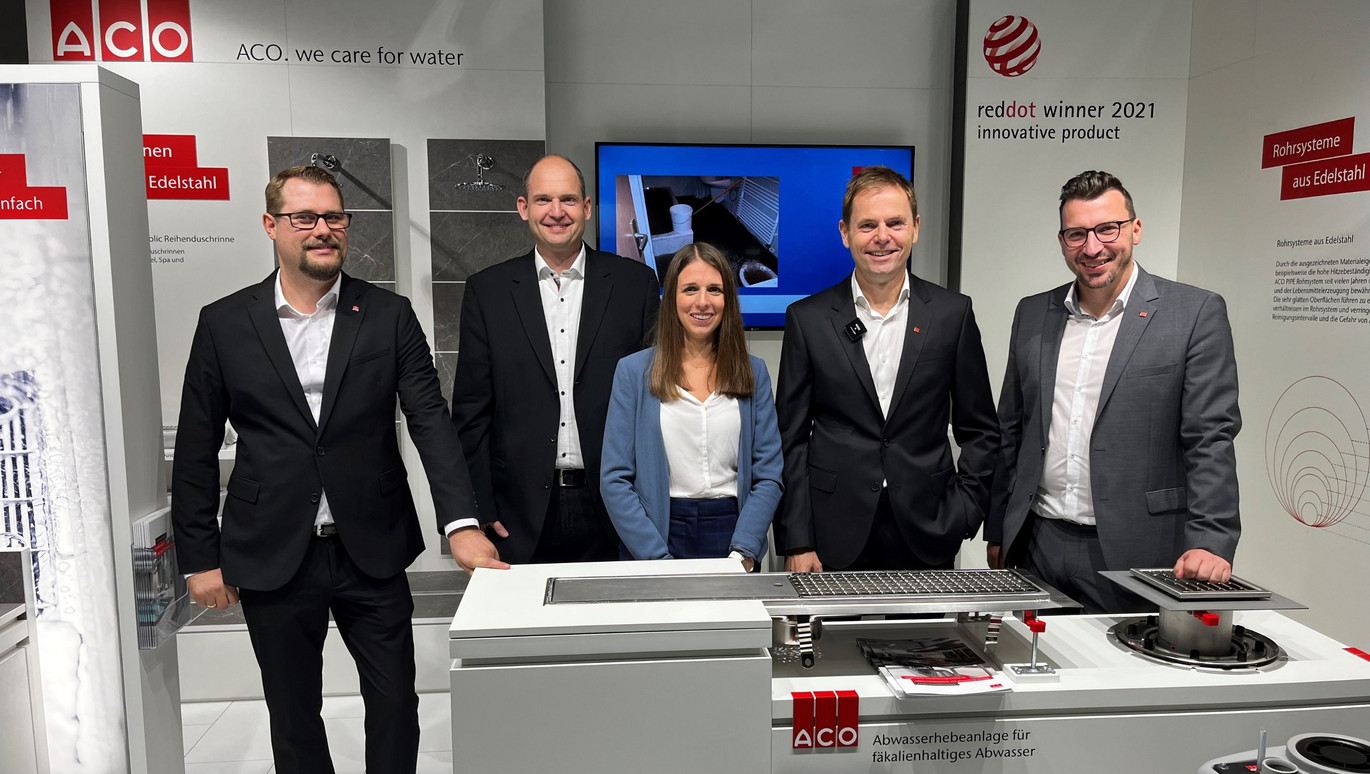 The ACO Austria Team at the EXPO: Mario Eibl (field service), Karl Heissenberger (product management), Victoria Pürrer (marketing), Ernst Strasser (executive board) und Ralf Hofstätter (sales).
ACO Austria presents new building services at Frauenthal EXPO 2022 in Vienna
At the largest sanitary trade fair in Austria, ACO Austria's building services division presented its new innovations. In addition to hygienic floor drainage, in-line shower channels, lifting systems and pipe systems, ACO showed for the first time the trendy shower channel ACO ShowerDrain S+ in black.
At the Frauenthal EXPO in Vienna from 14 - 16 September 2022, there was everything under one roof to see what the building services industry has to offer in terms of innovations. With 18,000 square meters, this year's fair was twice as large as after the Corona break. ACO attracted many planners, installers and other trade visitors with its new shower channel ACO ShowerDrain S+ in black, who were particularly interested in the product's easy installation.
Positive balance of the fair
With 141 exhibitors and around 6,500 visitors, Frauenthal EXPO was a highlight of the year for the industry. ACO Austria also drew a positive balance with many new contacts and lively exchange about future projects. The next Frauenthal EXPO is planned for 2024, and ACO Austria's participation has already been confirmed.