---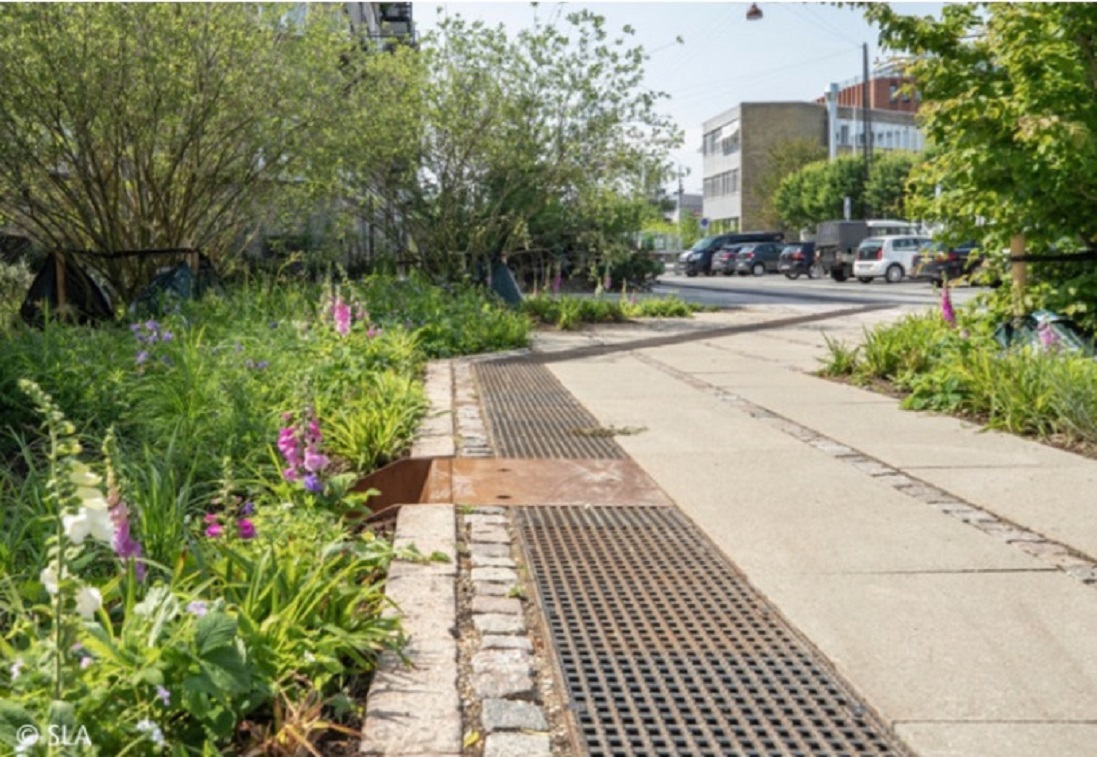 Copenhagen: Natural green spaces thanks to rainwater management
An outstanding example is St. Kjelds Square in Copenhagen. Thirty percent of the rainwater here is used to irrigate green spaces in the city. Large drainage channels from ACO collect and transport rainwater from the sidewalks and streets. This keeps more than 34,000 square meters of space protected from flooding by storing rainwater. The project is part of Copenhagen's Climate Neighborhood initiative. The nature-oriented design brings biodiversity back into the city, reduces the heat in summer and creates recreational places for residents.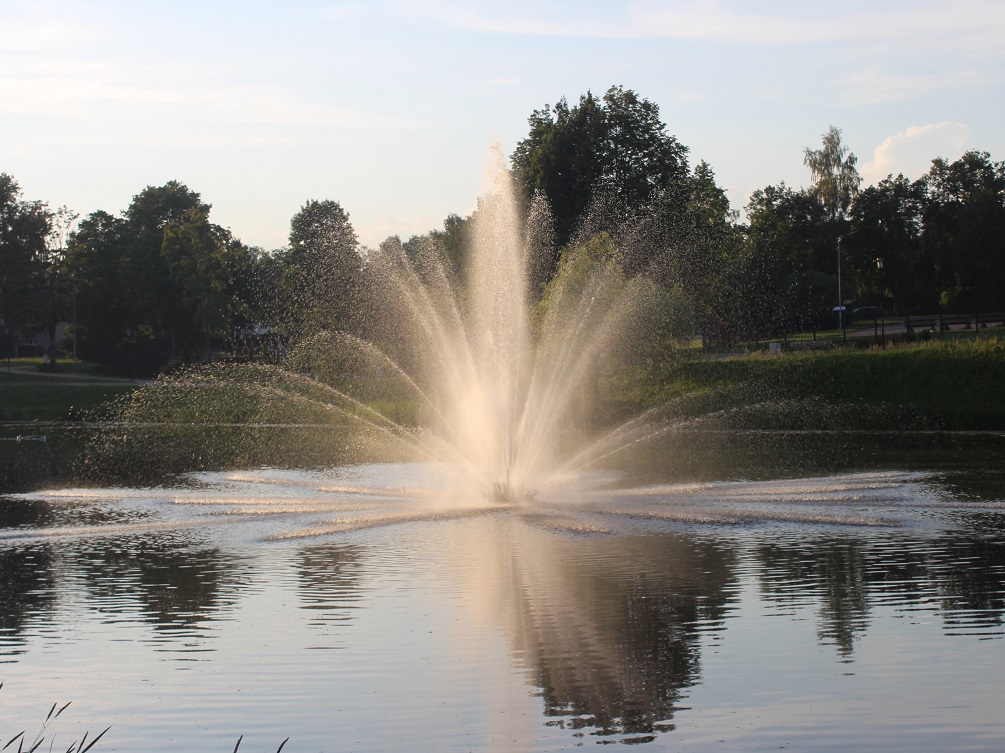 Valmiera: Clean water for the city lake
In Valmiera, Latvia, a complete ACO stormwater treatment solution protects Lake Dzirnavu ezeriņš and the adjacent national park from oil pollution from city traffic. Heavy rainwater flows are captured and oil particles are separated. In this way, the valuable green recreational area remains protected and offers Valmiera's residents and guests a high quality of life.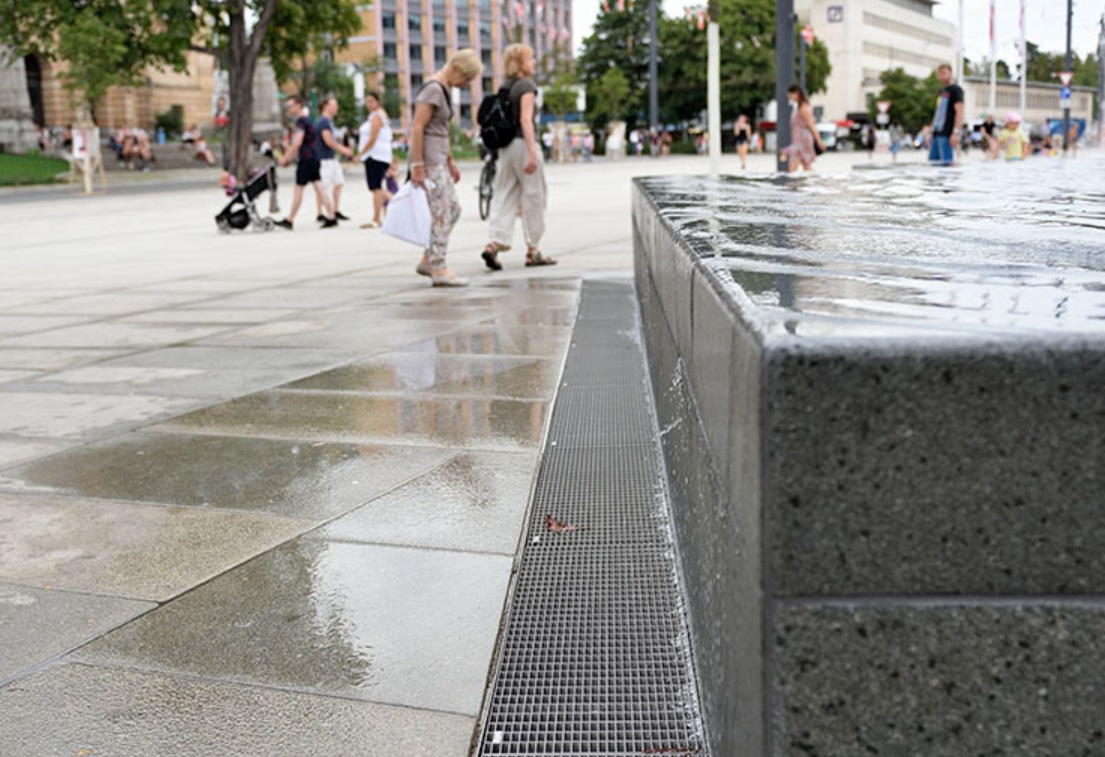 Freiburg: A fountain for playing and lingering
Where there are no natural refuges such as streams or lakes, fountains can provide relief. They offer heat-loving people a pleasantly cool place to linger, space for relaxed socializing and for children to splash around and play. The synagogue fountain in Freiburg shows how something like this can look. The water feature shapes the square and brings it to life. The fountain in the form of a water table made of granite stone forms a water level that overflows at the edges. At the bottom, a stainless steel recirculating channel from ACO collects the water and returns it to the water cycle. These and many other examples show the variety of possible attractive solutions for the heat-resilient city.