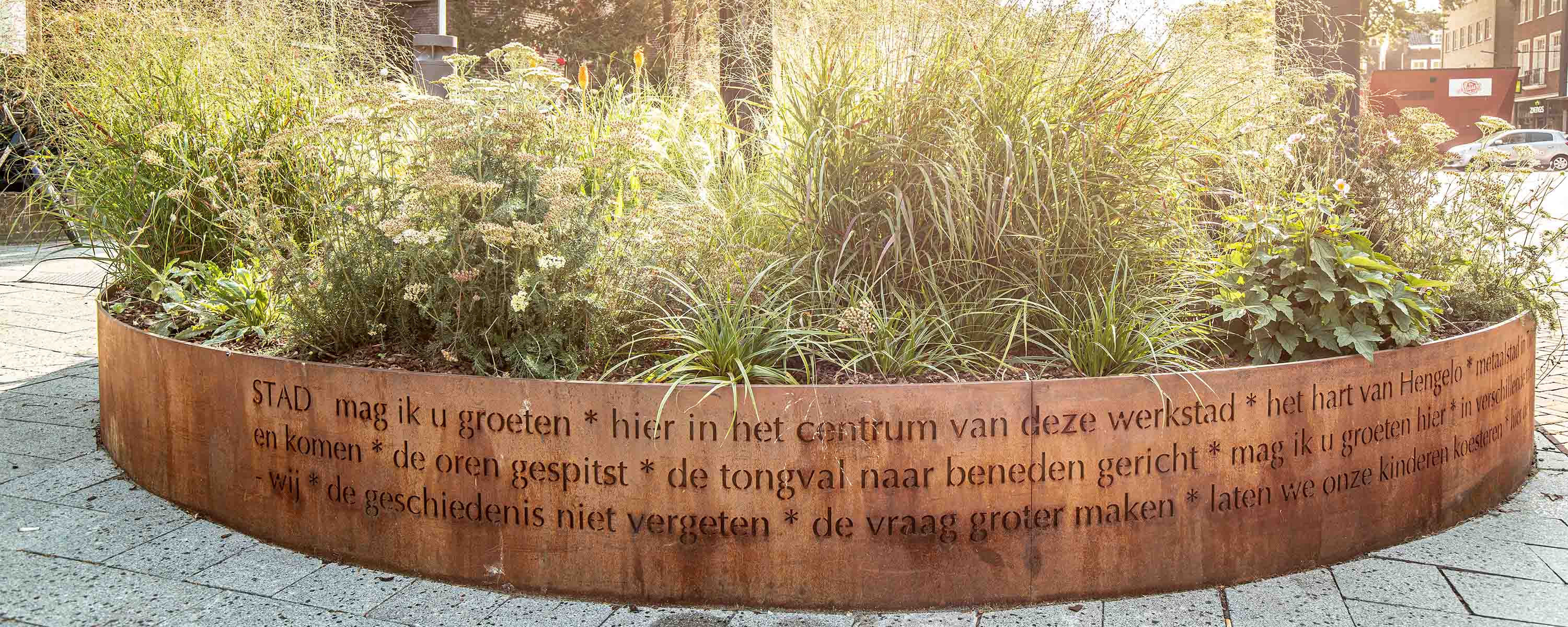 Hengelo city center, Netherlands
The former main thoroughfare in the centre of the Dutch city of Hengelo has been transformed: in addi­tion to new planting and a road surface in a warm red colour, there is also the special line take by the four wide ACO drainage solutions in Corten steel which meander along the road – creating a light and playful atmosphere in the town centre. This was also helped by local artists in Hengelo: they prepared copy and drawings which are engraved and lasered into the visible steel components of the drainage elements in various places. City poet Marijke Agterbos wrote a poem especially for this occasion. It can now be read on the edging supplied by ACO which runs along the churchyard.
But the aim of the project was not only to make the area look more attractive: the ACO ExoDrain line draina­ge system with its customised Corten steel gratings guarantees that rainwater – even heavy downfalls – are never a problem for the popular shopping street. Instead of going straight in to the sewers, the rainwater is now collected and discharged into the various rivers and streams in Hengelo. The ExoDrain line drainage has a cement-filled steel housing. This extremely rugged construction has many advantages, particularly for surfaces with HGV traffic. The installation is quick and the result is perfect!

There are 10 artworks in the Lambertus church which show an old, bald, grumpy man with a special attitude of his own: "There's always something to moan about" (see photo right) or: "Co-operation is not my cup of tea". He stands as a symbol for grumpy people: the intention is to make one think and to reflect a little about one­self. The artist behind these sculptures is Guus Schildkamp, who is also a local poet.
The design of the so-called pendulum pattern of the drainage grids was created by OKRA landscape architects in Utrecht. Heijmans, a company from Hengelo, won the contract from the city of Hengelo to execute the work.

Picture gallery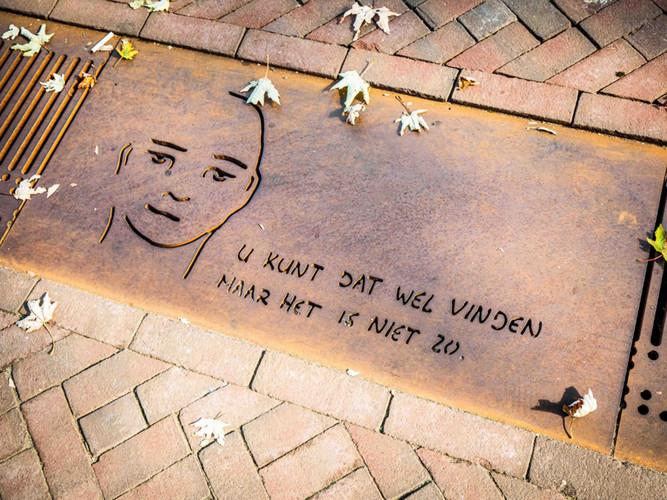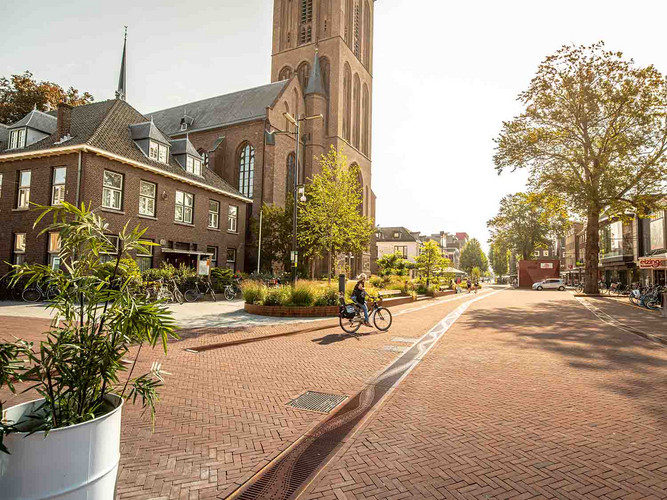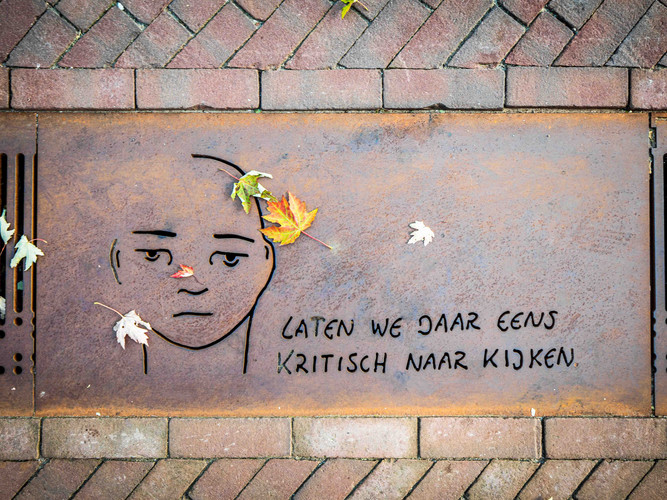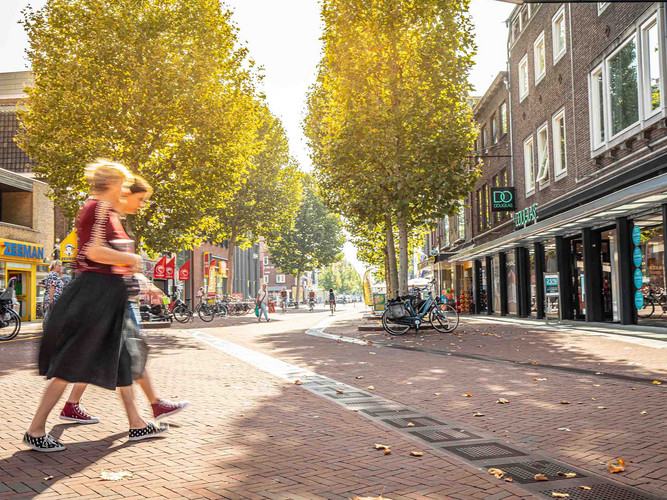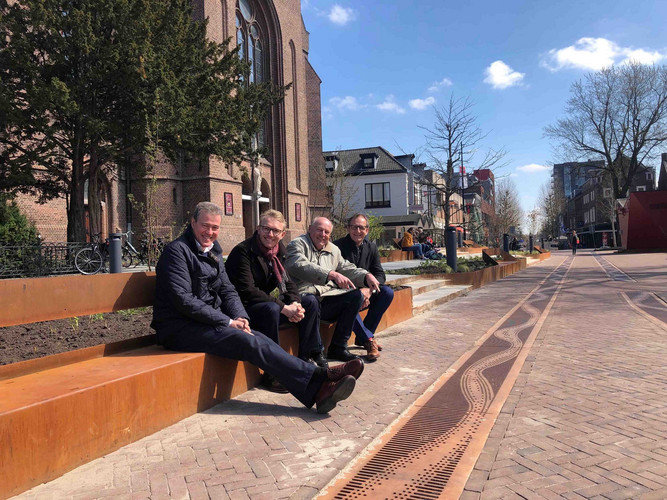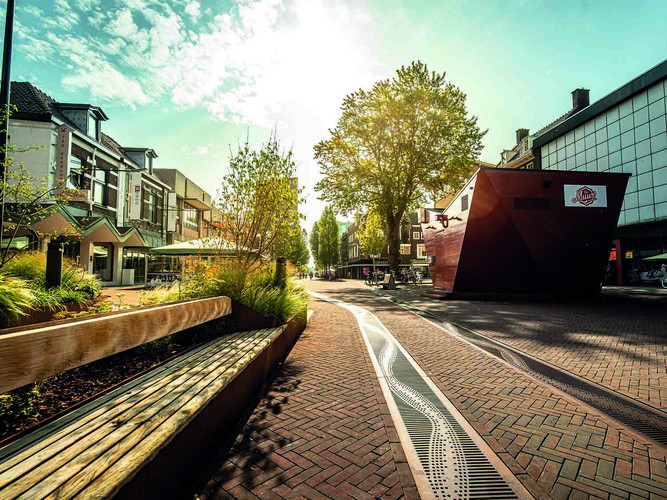 Object: Centrum Hengelo
Location: Hengelo, Netherlands
Year of construction: 2019/2020
ACO Products: ACO ExoDrain CorTen