Mercedes Benz Arena, Stuttgart
The spectators in the Mercedes-Benz Arena in Stuttgart have had a new roof over their heads since the end of the summer. The home ground of the VfB Stuttgart football club can pack in around 60,500 spectators and boasts a long tradition.
It therefore became time to renew the stadium roof after being exposed to decades of wind, weather and environmental influences. The roof consists of 40 separate sections with a total area of around 42,000 square metres. In addition to the special water and dirt repellent membranes installed to renew the roof membrane, the drainage system of the stadium roof was also optimised at the same time.
The planning for the drainage of the architecturally challenging roof was undertaken together with ACO Applications Engineering. The 18-metre-high supporting pylons made the challenge all the more complex.
The drainage system chosen involved roof drains made of stainless steel, most of which had to be specially designed for this specific project, and built using customised production methods so that they could be optimally adapted to the situation and the roof membrane. Other parts for the system included GM-X compound piping, mouldings and adapters for the piping grid.
Products: GM-X compound piping, ACO Jet flat roof drains for vacuum drainage made of stainless steel, gravity drainage with ACO Spin flat roof drains made of stainless steel
Picture gallery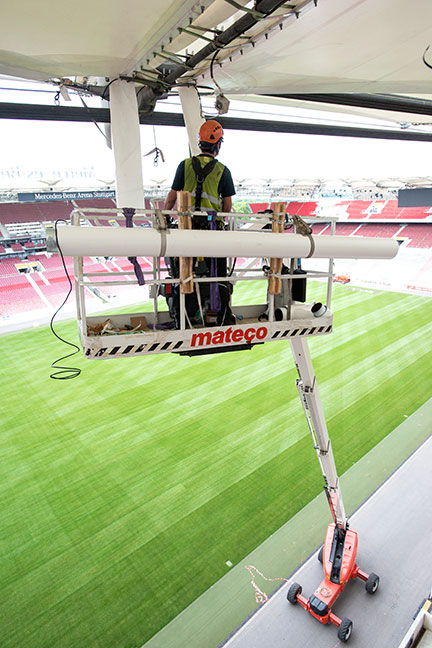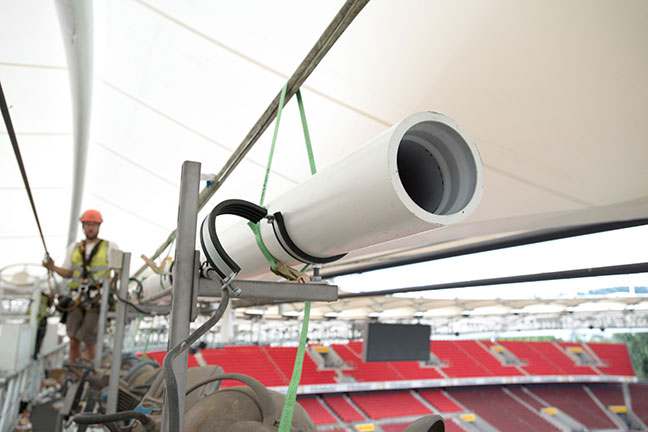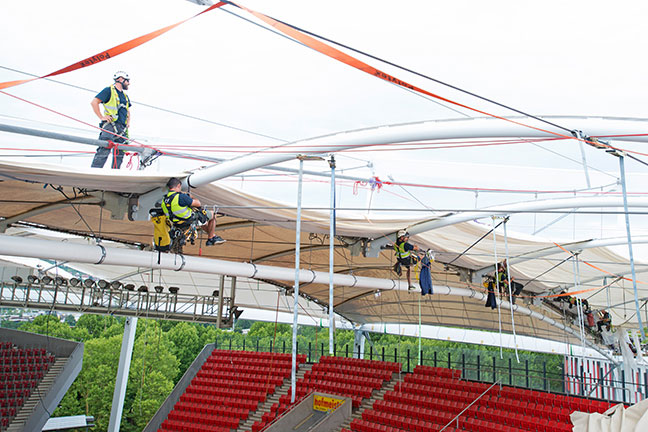 Information at a glance
Object: Mercedes Benz Arena
Location: Stuttgart, Germany
Year of construction: Modernising 2017
ACO products: ACO flat roof drains made of stainless steel, GM-X compound piping,